Wine Challenge
Friday, February 28 5:00 pm - 7:00 pm • 6309 60th St. #100, Kenosha, WI 53144
Hosted by Pitts Brothers & Associates, LLC. & Avanti Brother Wine Company, LLC.
Drink for a great cause by competing in a wine tasting challenge to show off your sharp skills.
Stroll through five wine tasting stations to determine which wine has the higher value at each station.
When you prove your unmatched expertise, you'll be entered into our prize raffle!
Appetizers will be provided. Raise a minimum of $50.00 in pledges to take on the challenge.
To make a pledge, complete the "Tickets" section below and designate your donation amount.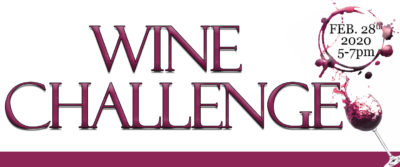 Limited event capacity. All pledges appreciated.